Recover and Discover are two twin EPs of six songs each, released in 2020 through Skipalong Records. The journey of their creation is all about finding a way back to loving music and writing music again, through reinterpreting other great songs.
"Music is a salve for me and I have always used songwriting as a barometer of my own mental health. When this therapy stopped working a couple of years ago, it took a long time to find my way back, and it was the exploration of these covers that go me back in the studio to record new music as well."
Discover (produced by Darren Seltmann)
*track by track*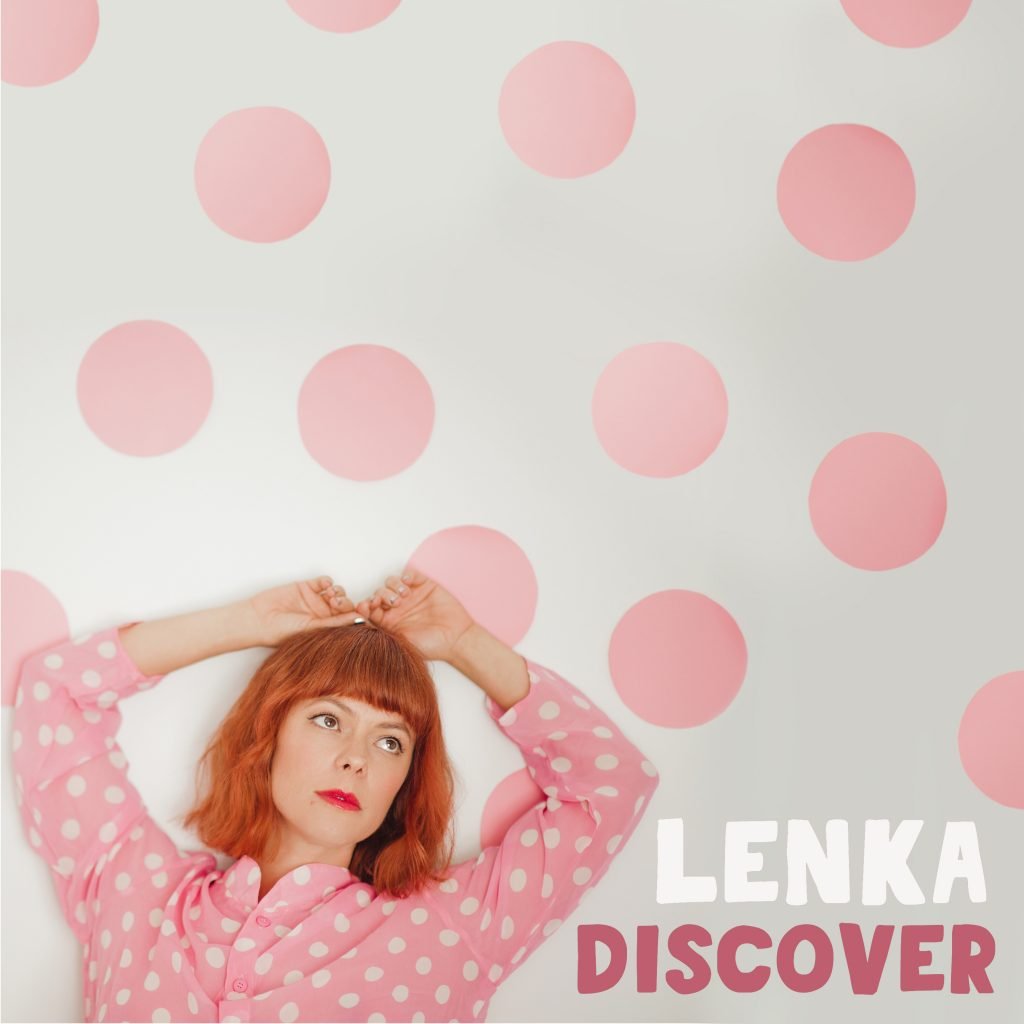 On My Side: I wrote this song sitting on my back deck, on the ukulele, when i was feeling very forlorn one day. I had some rough months last year, dealing with anxiety and depression about the world in general and found the support of my partner very comforting. It's just so good to feel like you have someone there for you, and to be there for other people. Sometimes you can't solve the problems, but you can ease them through connecting. I didn't even know what chords i was playing. I was just fiddling around and then later had to figure out what the hell i was playing when we went into the studio. It's nice sometimes to be a novice musician, if you can let go and just trust your ear.
What Goes Up: This was the last song i wrote for the EP. The flood gates were really open by this stage and i think with this one i've created a classic Lenka song, much like my early songs exploring the ups and downs of our own mental and emotional journeys. I do this so i can make myself feel better about everything not being perfect all the time. It's my therapy and it really works for me! Then i get to play the song live and remind myself again and again.
Sweet Time: This one is an exploration of a mood i was in one day, without trying too hard to define it. I just wanted to float for a while and somehow capture that feeling of the in-between. The production on this by Darren Seltmann is so good. He was a founding member of The Avalanches and has a real knack for layering textures and effects that make you feel like you're really inside something.
Back On Track: Believe it or not this song was inspired by something my kid's teacher said about his behaviour. He had been a bit naughty and just needed to get "back on track", she said. Classic mum move, i stole it for a pop song! I have also felt this myself, and in disciplining my own behaviour from time to time, i know the process well. You have to be humble to evolve. We wanted to give this song a slightly darker, tougher vibe as it is exploring some darker territory. Feelings like regret and guilt, owing up to something and wanting to get better. These are not fun feelings.
Little Love: This song is about that flirty feeling you get when you see someone you're attracted to and it's just not appropriate to do anything other than fantasize. It's got a cartoony feel because it's an "unreal" feeling. It's in my imagination, my mind going to places as i daydream about all the lovers i could have.
Goodbye Beautiful Day: I wrote this in the bath one evening. We have an outdoor bath and i had a glass of wine and soaked while the sun set. It had been a lovely, spontaneous family day and i just wanted to show my gratitude to the universe for that. It's very simple, musically. The same ascending line repeats and repeats and doesn't change. Sometimes that's enough.
Produced, engineered and mixed by Darren Seltmann at Creative Step Practical Step, Sydney, Australia,  2019. Mastered by Josh Schuberth. 
Vocals, keyboards, ukulele and steel drum: Lenka
Pedal steel guitar: Michael Rose
Harp: Judy Seltmann
Synths, programming and percussion: Darren Seltmann
All songs written by Lenka Kripac.
Recover – The covers EP (produced by Josh Schuberth)
*track by track*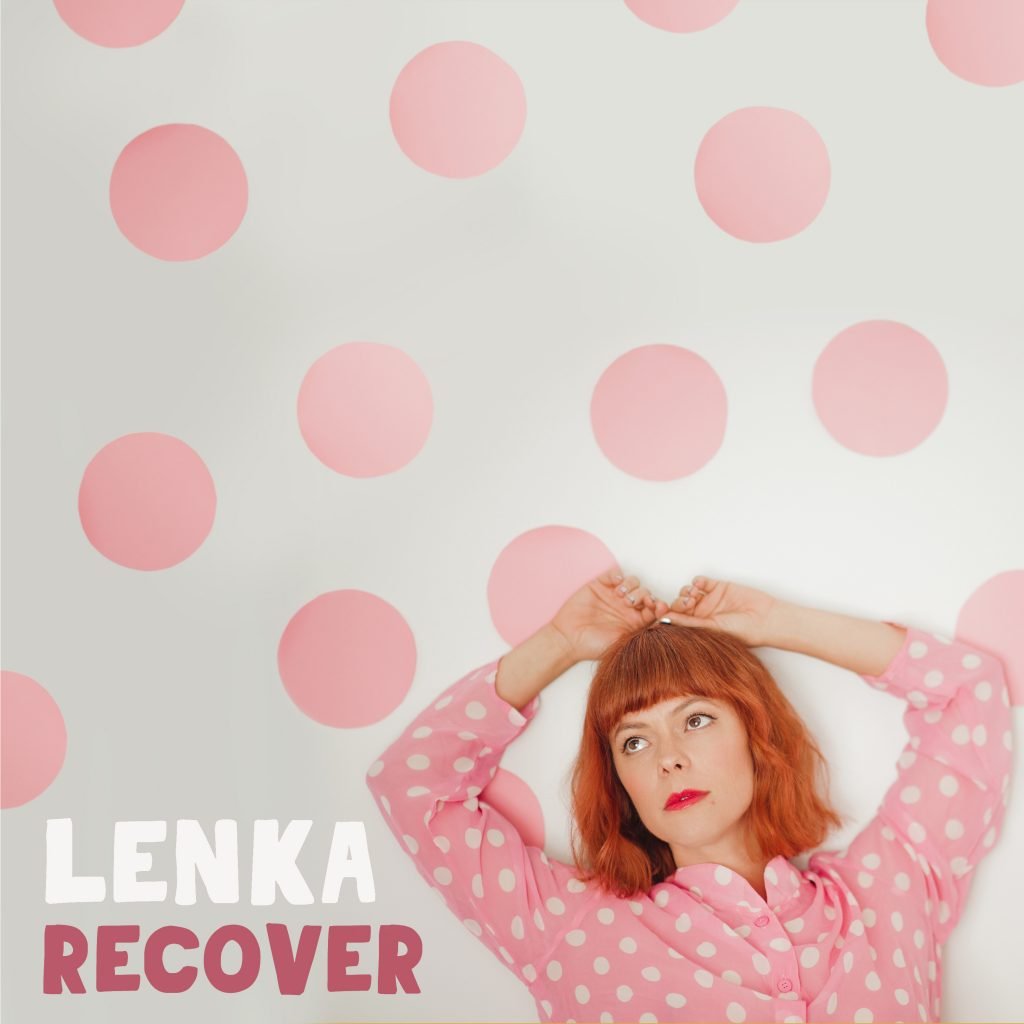 We Belong: (David Eric Lowan, Dan Navarro) This Pat Benatar power ballad from 1984 is a classic that has always pulled my emotional strings. And she herself has been a sort of archetype of woman power that i call on from time to time. I started playing around with it and tried to take it over to the sunny side of the street, so to speak. I love nature imagery to describe our inner worlds and this chorus is a beautifully poetic example of that.
Sunshine Lollipops and Rainbows: (Marvin Hamlisch) I must admit this song was brought to my attention when my little boy started singing it non stop. I think it was in Secret Life Of Pets. I just thought, wow this song is so iconic, everybody knows it, but it could really do with an update. It's from 1963, sung by Leslie Gore . I love to sing sunny pop songs like this, they make me feel good. So i started playing it on the ukulele at parties and things and then went in to the studio.
The Show: (Lenka Kripac, Jason reeves) This is my own song, so it's a bit weird that it's on a covers record, but it's been a long time since it came out and i wanted to do a reinvention. I've played this song many many times and often me and the band would mess around with it, changing the tempo, style and groove. This version is all square and pointy, like i'm stuck inside a pin ball machine or something. It has freshened up my own creation for me and was a great experience to record. (written by Lenka and Jason Reeves, 2008.)
Respect: (Otis Redding) I started playing this song around the time of the Women's March, the one with the pink hats. I went along to the Sydney march and was caught up in my own feelings of feminism, justice and strength. I wanted to give this song, this amazing song, a different feel, a bit more gentle and aloof. I changed the chords from being 7s (a blues chord) to major 7s (a sweeter sound). I played it live like this for a couple of years and when i took it in to the studio with Josh Schuberth, who produced the whole EP, he did an amazing stop-start thing with the musicality of it and i just love the way it turned out! I will never have the pipes of the great Aretha Franklin, but i hope i found my own way of performing this song.
Steal My Sunshine:  (Gregg Diamond and Marc Constanzo) This song was suggested to me by my publishers when i was looking for ideas of what to cover. I remember it from circa 2000 and the movie Go. Lyrically it is very confusing, and i kinda love that with songs. Come Together by The Beatles is my favourite song and it doesn't make sense at all! To me this song speaks of the hazy, crazy days of a misspent youth and it reminds me of the feeling i had back then of wanting to stumble around in my own little bubble. The process of reinvention on this one reminded me of my strengths as a songwriter and that was very important in the whole journey for me. The journey from covers to originals. This song was originally performed by Len.
Mr Tambourine Man: (Bob Dylan) I discovered Dylan at about 18 years old, on my own pretty much. As in, my parents didn't listen to him, my friends didn't listen to him, so i explored his catalogue myself and really fell in love. My son is named after one of his songs, Quinn The Eskimo. This song is one of my favourites, i just find the lyrics so perfect. The are five verses! Who does that! It took us a while to get this right in the studio, to find a new way of playing it. I wanted it to sound like a lullaby, because it really is about wanting to fall asleep. We had to find a way to make all the verses go on a journey without getting too big. It was a wonderful challenge. 
Produced, engineered, mixed and mastered by Josh Schuberth at Endomusia Studios, Blue Mountains, Australia, 2019.
Vocal, keyboards and ukulele: Lenka
Drums, percussion, keyboards, guitar and bass: Josh Schuberth
Publishing info for Recover:
We Belong: (David Eric Lowan, Dan Navarro): https://repertoire.bmi.com/DetailView.aspx?detail=titleid&keyid=1613446&ShowNbr=0&ShowSeqNbr=0&blnWriter=True&blnPublisher=True&blnArtist=True
Screen Gems-EMI Music Inc.
Sunshine Lollipops and Rainbows: (Marvin Hamlisch, Howard Leibling): https://www.ascap.com/repertory#ace/search/workID/490217815
The Show: (Lenka Kripac and Jason Reeves): https://www.ascap.com/repertory#ace/search/workID/505224617
Dancing Squirrel Music
Inafi Music
Skipalong Music
Sony/ATV Tunes LLC
Respect: (Otis Redding): https://repertoire.bmi.com/DetailView.aspx?detail=titleid&keyid=1244564&ShowNbr=0&ShowSeqNbr=0&blnWriter=True&blnPublisher=True&blnArtist=True
Steal My Sunshine: (Gregg Diamond and Marc Constanzo): https://www.ascap.com/repertory#ace/search/workID/491007308
EMI April Music Inc
EMI U Catalog INC
Music Resources International Corp.
Universal Music -MGB Songs
Mr Tambourine Man: (Bob Dylan)